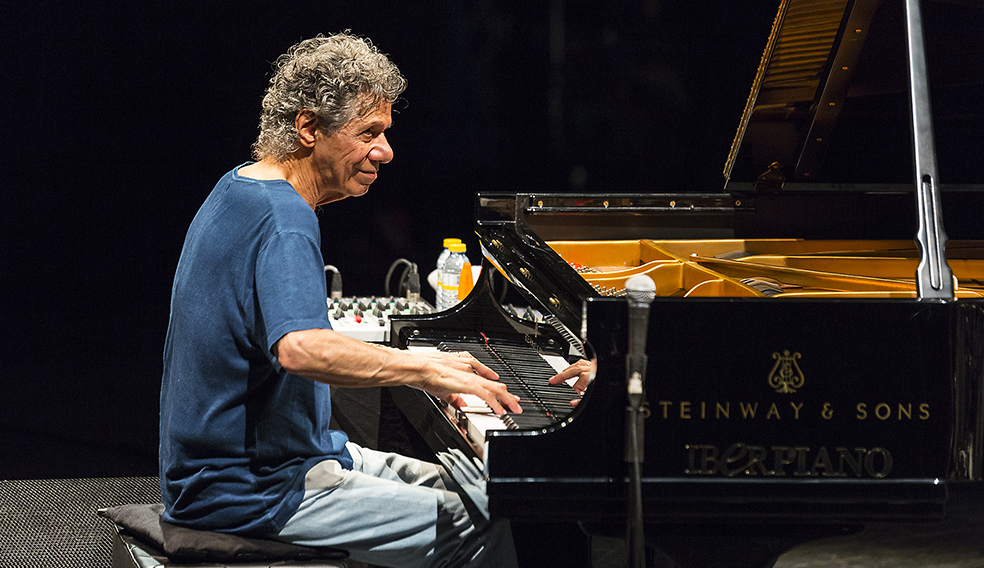 In Memoriam Chick Corea
Featuring: Carles Benavent, Jorge Pardo, Tino di Geraldo, Niño Josele, José de Josele & Tomasito
Chick Corea participated in the San Javier Jazz Festival in three editions; in the second (1999) with the Origin group and with Gary Burton as a special guest, in the 21st edition (2018) with his Akoustic Band, the year in which he received the festival award, and in the 22nd edition (2019) with his Spanish Heart Band.
He was one of the most admired and beloved musicians of those who have passed through San Javier. His recent death leaves an immense void in jazz, not only because he was one of the most brilliant and creative pianists of his generation, but also because of the entire history of jazz, also linked, in a very special way, with Spain, his music and its musicians. Known is his statement, many times repeated, that "his heart was Spanish."
For all this, Jazz San Javier has proposed this concert in homage to his memory, with the participation of the Spanish musicians who were his companions: Carles Benavent, Jorge Pardo, Tino di Geraldo, Niño Josele, José de Josele and Tomasito.
Rest in peace dear Armando, San Javier and entire Spain do not forget you.
| | |
| --- | --- |
| Carles Benavent | Jorge Pardo |
| Tino di Geraldo | Niño Josele |
| José de Josele | Tomasito |
Lineup:
Carles Benavent (bass)
Jorge Pardo (saxes & flute)
Tino di Geraldo (drums)
Niño Josele (spanish guitar)
José de Josele (piano)
Tomasito (singer & dancer)