FRIDAY JULY 3RD
9.30 P.M.
PRICE 20'00€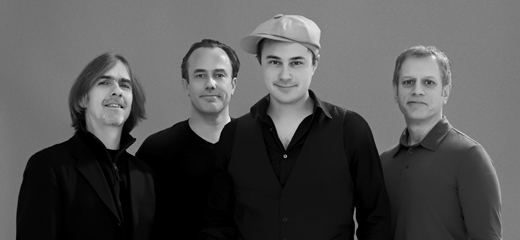 CMD & THE NOMADS
Chris Minh Doky, Dean Brown,
George Whitty & Dave Weckl
Chris Minh Doky, the most important Scandinavian bassist of his generation, has earned rock star status in his native Denmark, where he has been honored by Queen Margaret for his contribution to the arts. He is the brother of another Danish jazz star who is very beloved in San Javier, Niels Lan Doky. Chris has earned the respect of the American jazz elite and has performed with Chaka Khan, The Brecker Brothers, Paul Simon and Eric Clapton, among many others. He visits us for the first time with The Nomads, one of the world's most impressive funk influenced electric jazz bands. He is joined by none other than superstar drummer Dave Weckl, the jazz fusion virtuoso Dean Brown on guitar and George Whitty on keyboards.
LINEUP:
Chris Minh Doky (double bass)
Dave Weckl (drums)
Dean Brown (guitars)
George Whitty (keyboards)