FRIDAY JULY 15TH
9.30 P.M.
PRICE 15€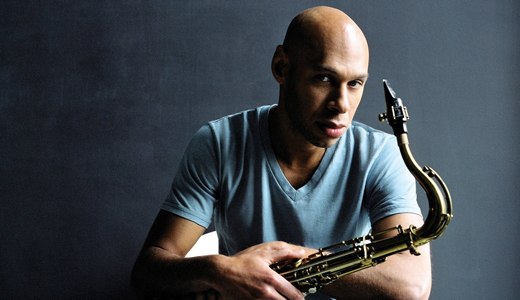 JOSHUA REDMAN QUARTET
FEATURING: JORGE ROSSY, KEVIN HAYS & JOE SANDERS
Considered the most brilliant saxo tenor player of his generation, Joshua Redman is the son of another great jazz saxophonist, Dewey Redman. Even though he started on the clarinette, soon he opted for the saxophone, influenced by John Coltrane, Ornette Coleman, Cannonball Adderley and his own father. He graduated Summa Cum Laude at Harvard University, and in 1991 he won the Thelonious Monk International Jazz Saxophone Competition. He began recording and performing with the best musicians of his generation like Brad Mehldau, Mark Turner, Peter Berstein, Roy Hargrove or Pat Metheny from a very young age. Joining him on the stage at Jazz San Javier will be Jorge Rossy, the Spanish drummer with the biggest international projection, pianist Kevin Hays, who visited us a few years ago to perform in Músicas de Alma. Closing out the quartet will be renown bassist Joe Sanders.
LINEUP:
Joshua Redman (sax)
Jorge Rossy (drums)
Kevin Hays (piano)
Joe Sanders (double bass)