WEDNESDAY JULY 20TH
11.00 P.M.
PRICE 15€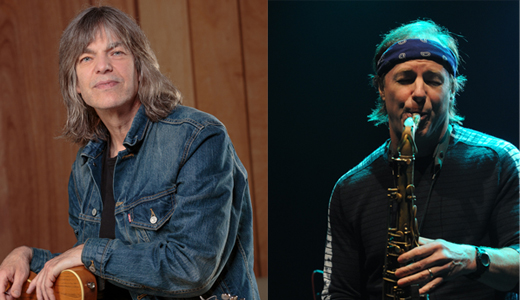 MIKE STERN – BILL EVANS BAND
FEATURING: DARRYL JONES & DENNIS CHAMBERS
A superband led by two jazz fusión giants: guitarist Mike Stern, winner of six Grammy Awards, who will perform for the first time in Jazz San Javier; and saxophonist Bill Evans, very loved and admired in San Javier, where he has performed some unforgettable concerts with several different bands throughout the festival's history. The collaboration between these two great virtuosos started back in the 80s when they both formed part of the Miles Davis Band, and after successful careers spanning several decades the have become two respected superstars of their respective instruments worldwide. The rest of the lineup includes the impressive electric bassist Darryl Jones, who has played with The Rolling Stones since 1993, the year in which Bill Wyman left the group, and superstar drummer Dennis Chambers, one of the most spectacular jazz drummers in contemporary jazz.
LINEUP:
Mike Stern (guitars)
Bill Evans (tenor and soprano sax)
Darryl Jones (bass)
Dennis Chambers (drums)