SATURDAY JULY 22ND
PRICE 20€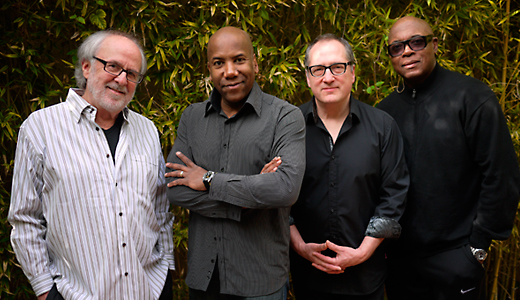 FOURPLAY
Featuring: Bob James, KIRK WHALUM, Nathan East & Harvey Mason
The supergroup Fourplay, with an illustrious career spanning twenty-seven years, has obtained great success and worldwide prestige, incorporating elements of R&B and Pop Music into Jazz. Since their first self-titled album Fourplay, in 1991, which sold more than one million copies and managed to hold the number one spot on the Jazz Billboard for thirty-three weeks, and their subsequent two albums which also rose to number one and went gold; they have stayed at the top of Contemporary Jazz. They are also the only group to be recognized by the U.S. Congress as distinguished members of the musical industry. Eleven years after their famous visit to the 9th Edition of the festival, Jazz San Javier in pleased to receive them onto our stage once again where this legendary band is sure to offer all fans another concert to be remembered.
LINEUP:
Bob James (keyboards)
Kirk Whalum (saxo)
Nathan East (bass)
Harvey Mason (drums).