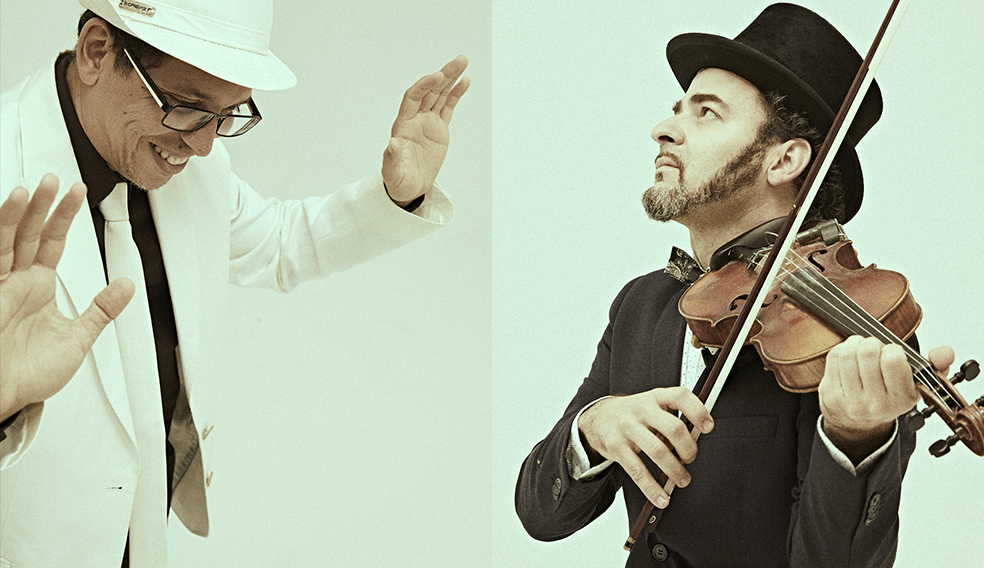 Wednesday July 21st
Free Admission
Explanada Barnuevo, Santiago de la Ribera
Pepe Rivero Trio & Raúl Márquez
Special guest: Enrique Heredia "Negri"
Trained at the Higher Institute of Art in Havana, the Cuban pianist and composer Pepe Rivero moved to Spain in 1998 and in 2001 began a series of concerts with Paquito D'Rivera and Celia Cruz, whom he later accompanied in sessions of recording and numerous tours.
Pepe Rivero has since become one of the indispensable pianists of the jazz scene in Spain and was nominated in 2011 for the Latin Grammy Awards, together with Paquito D'Rivera, for the DVD-Album entitled "Paquito D'Rivera & Pepe Rivero Live in Barcelona".
Accompanied by his trio and by the extraordinary jazz violinist Raúl Márquez, he will present us in the first part of the concert a selection of the best songs from his five albums. For the second part, a luxury guest, Enrique Heredia "Negri", with whom he will present various songs from the album "Bolero Flamenco" and some surprises.

Enrique Heredia "Negri"
Lineup:
Pepe Rivero (piano)
Toño Miguel (double-bass)
Shayan Fathi (drums)
Raúl Márquez (violin)
Enrique Heredia "Negri" (singer)