SATURDAY JULY 23RD
9.30 P.M.
PRICE 30€
(SEASON PASS HOLDERS: 20€)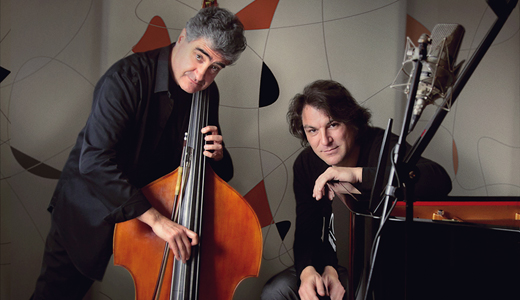 DORANTES & RENAUD GARCIA FONS: "PASEO A DOS"
SPECIAL GUEST: ESPERANZA FERNÁNDEZ
Dorantes, is one of the greatest flamenco pianists in Spain's history, and also very masterful in the fusión of flamenco and jazz. Once again he will team up with the French bassist of Spanish roots Renaud García Fons, an incomparable virtuoso of the arco technique, a unique and immediately recognizable style. They will present their album Paseo A Dos, an extraordinary álbum destined to be a worldwide hit where the two musicians explore new paths and discover new ideas in the fusión of jazz and flamenco. For the second part of the concert, both will be joined by subtle drummer and percussionist Javier Ruibal, and by another great star, Esperanza Fernández, one the main voices in flamenco today.
LINEUP:
Dorantes (piano)
Renaud García-Fons (double bass)
Javier Ruibal (drums and percussion)


SPECIAL GUEST:

Esperanza Fernández (vocals)